Making a Career decision is crucial for everyone. As in some or other ways a person's whole life depends upon profession opted by them. I would like to mention a famous career quote by Steve Jobs, "The only way to do great work is to love what you do. If you haven't found it yet, keep looking. Don't settle."
This clearly means if you are dreaming to become something, keep trying. And here is an article on one more offbeat courses which might seem interesting to you. If you are dreaming to become a Marine Biologist, then this article will be of use to you. And if you are wondering who a Marine Biologist is? then again it is a must read. You must surely be aware that 70% of the surface of our planet is covered by oceans. And if you find it exciting and full of fun to go underwater in the depths of the sea. And seeing coral reefs, big and small fishes swimming closer fascinates you. Then, your Passion for ocean could be converted into profession.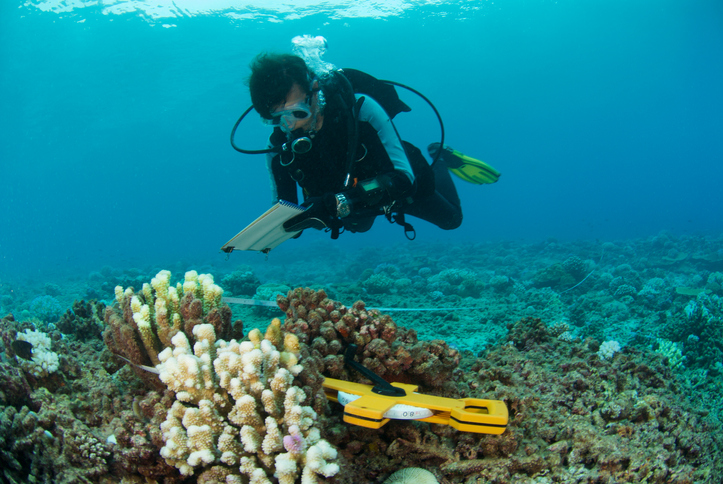 Who is a Marine biologist?
A person who is interested in marine life forms be it their behaviour and interaction with nature or each other, and has pursued a course in marine biology. In short, a marine biologist is a Marine scientist who explores underwater life. There are various sub- disciplines in Marine biology. And this is because of the presence of microorganisms like algae to large animals like whales.
To become a marine life expert or a Marine biologist,one has to have knowledge of geology, biology, anthropology, ecology,physics and even mathematics. This is completely field work and no or less sitting in the office cabin. All this is because as a trained professional one has to examine various sea creatures and study their life.
Courses in India?
If you have made your mind to pursue a career in the field of marine biology! Here is a list of courses available in India.
Marine Biology Courses
Bachelor of Science in Marine Biology
Master of Science in Marine Biology
Certificate courses in Marine Biology
Master of Science (M.Sc.)
Master of Philosophy (M.Phil.) in Marine Biology
Doctor of Philosophy (PhD) in Marine Biology
Career Prospects & Jobs in the field of Marine Biology
It is very sensible to keep a job oriented approach while deciding a course. Let us think logically only about prospect of Marine Biology. As a very large proportion of earth is covered by oceans and status quo of concerns related to oceans are at peak. So it becomes quite clear that demand for Marine biologist will definitely increase with time. And there are some international as well as national universities & organizations which offer multiple job offers to marine biologist. These are definitely diverse and appealing as environmental consultant, naturalist, biotechnology specialist, aquaculturist, marine illustrator, environmental lobbyist, and many more.
Best Marine Biology Colleges in India?
Here we are bringing up a list of top Top institutes in India offering Marine Biology courses.
Cochin University of Science and Technology, Kerala
Karnatak University, Karnataka
Pondicherry University, TamilNadu
College of Science and Technology, Andhra Pradesh
Andhra Pradesh University, Waltair
Annamalai University, TamilNadu
Veer Narmad South Gujarat University, Surat