Earlier, students were scared of science, but now science is becoming popular, as it has become a means of reaching engineering, medical and related fields. There are many such fields in which Science in 12th is very important.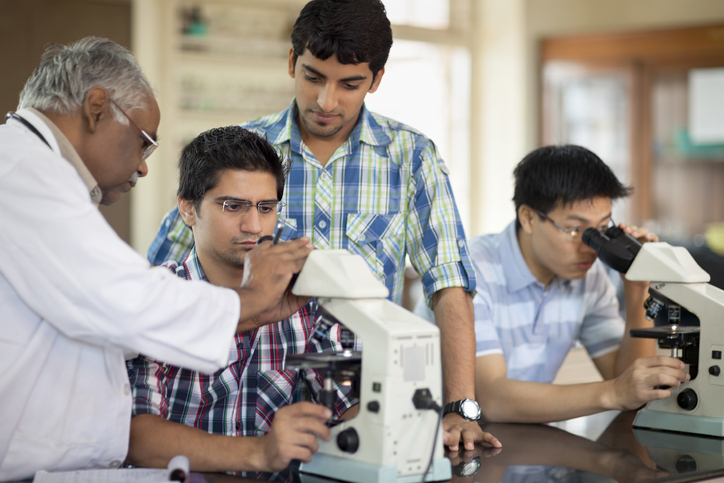 Following are the possible courses that science students can consider:
B.E / BTech
B.E i.e. Bachelor in Engineering and B.Tech i.e. Bachelor in Technology, both are four-year course. Those who wish to pursue B.E/B.Tech is required to do 12th with Physics, Chemistry, and Mathematics as chosen subjects. There are many B.E/B.Tech colleges in India which are especially available in Delhi, Chennai, Pune, Hyderabad, and Bangalore. Here you can do computer science engineering, mechanical engineering, electronics and communication engineering, civil engineering, electrical engineering.
Bachelor of Science
B.Sc. Bachelor of Science Degree further contributes significantly to making a career in science, but to do so science must be a subject in 12th. The duration of this course is 3 years.
Bachelor in Computer Application (IT and Software)
This degree is similar to B.Tech/B.E degree in Computer Science or Information Technology. The student who has studied with science and mathematics subject can easily do this course. These courses are done in many colleges in India. After doing these, you can make a career in networking hardware and security, mobile app development, programming, cloud computing, and game design.
Bachelor of Medicine and Bachelor of Surgery (MBBS)
MBBS is a degree of becoming a certified doctor. For which it is necessary to pass with 60 percent marks in 12th with PCM. To enter any medical college, the candidate has to take part in the entrance examination as well.
B.Sc Nursing
B.Sc-Nursing is a two-year degree course. Students who have passed 12th with 50% marks in Science and also passed GNM i.e. General Nursing and Midwifery courses are considered eligible for this course.
Bachelor in Pharmacy (B.Pharma)
This is the four-year course for which students have to pass with 50 percent marks in 12th with PCM. There are many colleges offering B.Pharma courses in Delhi / NCR, Mumbai, Pune, Bangalore, Kolkata, where admission tests are held and after that, there is admission for this course.
If you have any other career-related query, feel free to get in touch with our experts from Mondays-Saturdays between 11 am and 8 pm or write your query to expert@teentalkindia.com