The next big question is how to prepare for CAT exam. It is one of the most common questions by those aiming to crack this tough nut. Despite knowing the pattern and syllabus, students get confused about how to strategize their preparation in order to make the most of it. The time for preparation has just started and you can still catch up if you follow a systematic strategy.
Caching centers provide tailor-made section-wise preparation material and if you do not go for coaching classes, there are ample question banks and study materials by expert authors available online as well as offline. With technology, you can interact with the experts and fellow CAT aspirants in various social media platforms and exchange study materials and sample papers.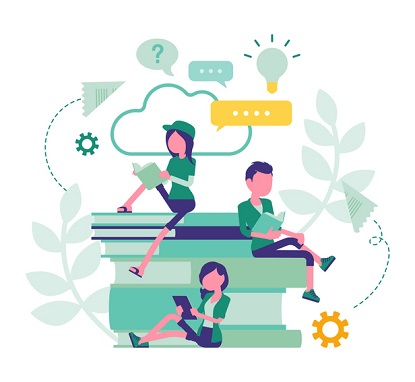 Let us check how to start with preparations for CAT 2019:
The exam pattern and syllabus: It is crucial for you to cover the syllabus and clear the basics. Normally, the syllabus for all four topics cover Class 10th and 11th level NCERT books, but the questions are a bit complicated and require logical thinking. The best way to comprehend and complete the syllabus is to make a plan and work accordingly. The four topics to cover are:
Quantitative Ability

Data Interpretation

Logical Reasoning

Verbal Ability and Reading Comprehension
This year also, you may not have the liberty to choose the order of the section. The order of the sections is:
Verbal and Reading Comprehension (VARC)

Quantitative Ability (QA)

Data Interpretation and Logical Reasoning (DI & LR)
QA: Use the reverse strategy for this, take mock tests, try to solve with timer, and later check it from the solutions available.
DI& LR: Focus on being familiar with multipurpose forms of data representation like pie chart, bar chart, line graph and complex combinations of these. Later, evaluate your preparation via mock.
VARC: Focus only on those questions where comprehending the content is a central requirement like Para-jumbles, RCs, etc.
Time Management:

The crux to complete the exam within time depends on how a student plan and practice for it. Make a strategic preparation plan to tackle the test. Try this, in the first round, select the questions that you are sure about and can sove withoutt wasting time . In round two, choose queestions that are an oppurtunity for you, whereas in round three, pick questions that you think you can solve but are time consumongand answer all the NOn MCQs becuase they do not have anynegative marking.
Recommended books: Making the correct choice of subject wise CAT preparation books is the first step in your CAT preparation journey.
Section-1: Best Books for Verbal Ability and Reading Comprehension
How to Prepare for Verbal Ability and Reading Comprehension for CAT - Arun Sharma and Meenakshi Upadhyay

Verbal Ability and Reading Comprehension - Ajay Singh

Word Power Made Easy - Norman Lewis
Section-2: Best Books for Logical Reasoning and Data Interpretation
How to Prepare for Logical Reasoning for CAT - Arun Sharma

How to prepare for Data Interpretation for CAT - Arun Sharma

Logical Reasoning and Data Interpretation for the CAT - Nishit K. Sinha
Section-3: Best Books for Quantitative Aptitude
How to Prepare for Quantitative Aptitude for CAT - Arun Sharma

Quantitative Aptitude Quantum CAT - Sarvesh K Verma

Quantitative Aptitude - R.S. Aggarwal
Preparation tips:
Read thoroughly the syllabus.

Find out your strong and weak areas in all the three sections.

Gather the best books and study material.

Work on your weak areas and monitor the improvement regularly.

Take as many Mocks during your CAT preparation online and do the analysis of each Mock.

If you are weak in VARC, reading different articles and novels, conversing in English and even watching English TV series will be helpful.

Data Interpretation (DI) is considered a bit time consuming. Use approximation techniques for quick calculations.

You should equip with continuous sitting for more than 3 hours without break and remain confident right from the day one during your preparation journey.
There is no substitute of self study; in CAT exam preparation as it does not require any coaching until and unless you are stuck. Experts recommend that you should start your preparation through self study and later make it a mix of CAT self study as well as help from coaching to avoid wastage of time.