Teenage years are fraught with several good experiences and bad, for every single one of us. Mine was quite bad, before it became better. And all of my experiences centred around how I looked and talked.
I lived in Chennai for several years, till I shifted to Mumbai in Grade 8. School in Chennai was not the best experience for me. I would struggle to make friends. I'd get friendly with a few people, until something absolutely trivial would create a rift between us and that would be that. For every fight we had, I'd end up taking the blame, because I didn't want the relationship to fall apart. I'd constantly make up lies about my life and the things I'd done, in order to impress my classmates. But eventually, people did find out. Even though I admitted to having lied shortly after, the damage was done, and people would show nothing but intense dislike towards me. The tipping point occurred when I found this diary my so-called friends had made, and it was filled with pages and pages of nasty, unpleasant and largely untrue things about me. I was extremely hurt, but at the same time, I did not want to make a scene about it. So I went home and told my mom. But all she said was, "Hey, maybe it's you. Maybe it's you who has all the problems and needs to change. Not them." I wasn't expecting that.
Never before had it occurred to me that I was the mediocre one, the stupid one, the aggressive one. But instead of trying to figure things out, and mend them, I let them get the better of me. I filled my head with thoughts such as, "You're dumb and ugly, you're too short, no one will like me in this new class." As I moved to higher classes, I began to get mocked for the way I wore my hair, the way I spoke or dressed, practically anything. I'd pick fights, and ending up sobbing angrily. I had few friends, was very lonely most of the time. I began neglecting my looks, my hair and my body, I'd pretend not to care about these things and use it as an excuse to call myself a tomboy. But deep down inside, I did care. And then, I moved to Mumbai.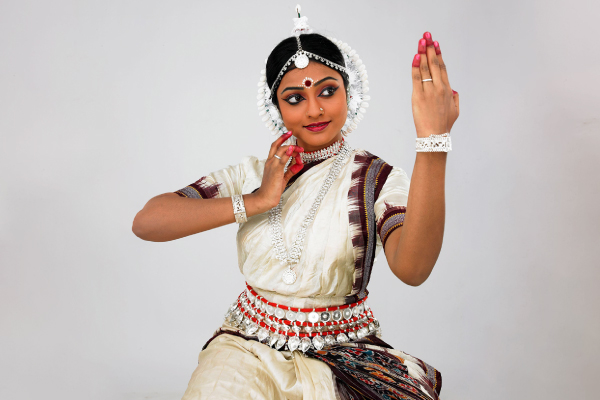 The transition to a new city and a new school was phenomenally difficult. I was still the same scrawny ugly girl with a South Indian accent. Yet again, coping with academics and the struggle of friendship was a burden. I hated it. However, at this stage I came upon a turning point in my life. I started dancing. I joined an Odissi class with little enthusiasm, and was the worst in the entire batch. I was intimidated and humiliated and hated the way I moved, and couldn't stand dancing in front of the others. But as time passed, I didn't give up, and began to get a hang of things.
Pretty soon, I had perfected a number of moves and routines, and my guru was impressed as well. At the same time, I made some friends in my neighbourhood, who were some of the best I ever had. They'd always point out the good in my personality and my appearance. They encouraged me to try out new types of clothes and new hairstyles. I began to get better at dance too. It steadily built my confidence and gave me a huge sense of self-worth and motivation that I had lost since so long. It became a way for me to express myself. I channelled all my energy, both good and bad into it.
As a result of being center stage in performances and gaining appreciation, I started making an effort to take care of my body too. Socializing with my friends and their friends gave me added motivation to look good. Earlier I had inhibitions about mingling with boys, afraid that someone like me would never be loved. Life proved me wrong. Things were finally on track. I'd gained all my self-esteem and self-worth, I'd found a skill I was really good in, which earned me respect and admiration from all those around me, and I'd also made some amazing friends in the bargain.
Even now I dance regularly and perform at shows, and I'm ever grateful for getting into it, because even if no one else does, dance reminds me that I'm here for a reason, and I'm not defined by my imperfections and weaknesses. Sometimes it pays to devote oneself to something that makes you feel good about yourself. You'll gain not only respect, but self-confidence as well. It may be difficult to take the first step, but once you've done that, there's no looking back.