It is almost amusing how there is national consensus on the proverbial 'Sharmaji Ka Beta' (those Sharmaji ka beta memes and jokes are proof) being the overachiever we've all been compared to. This most famous beta of the country seems to be a part of all our lives and somehow seems to be better than all of us put together. He seems to overshadow all our achievements and just be better at everything, ever!
Well, if you are through with those comparisons then here is a five step formula to taking him with a pinch of salt and never letting him in the way of your self-esteem.
Next time you find yourself dreading, meeting the proverbial son at that social gathering, look back at these and remind yourself that being you is your superpower...
"There will always be comparisons with another person in any sphere, there is always going to be someone taller, better, more intelligent than you are, but once you make your peace with that, things get easier. It isn't important to pay heed to comparisons with the over achiever, even though these comparisons can be hurtful and can dent your self-esteem, you must not allow it to!" says popular author Kiran Manral.
You don't run the world
Something's you gotta give! You can't do everything. You can't play a part at that school play and be in that book club and win that chess championship all at once. You must speak up if you are overcommitted. It's okay to say no to a few things and it is important to prioritize. Learn to make the right choice and learn to let go!
Downtime matters
It is this very downtime that makes you better at everything else! Being able to take care of yourself may be an underestimated skill but you need to master it non-the-less. So take a break, relax, sleep it off, invest in a hobby and do nothing at times, so you can come back and be better at what you must do.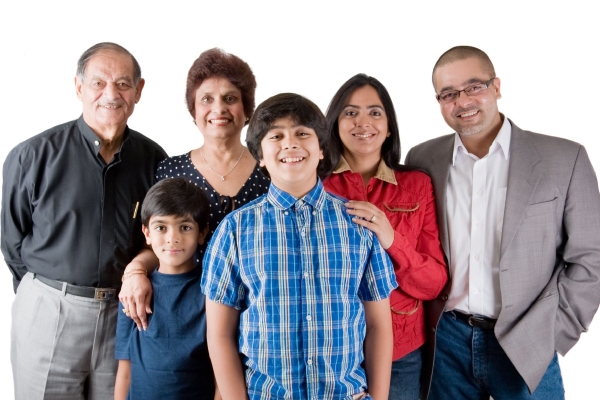 It's alright to disappoint others
You weren't put on this planet to please people. It's alright if you can't please everyone as long as you are content. Keep things in prospective and seek joy from life not people's approval. People-pleasing is a lethal trap that gets you nowhere.
"It is important to remember that all people are different and have different skills and capabilities. And most importantly, that everyone has a special skill or talent. Work towards finding out what yours is and focus on that. When you find what you enjoy doing, and what you are good at, these comparisons will automatically become unimportant and you will find your purpose" Manral quips.
You are the pilot of your life
Nobody but you get to decide what you are good at. That the proverbial Sharmaji ka beta is good at something is no reason for you to master that trait! Find your own calling in life, pursue what you love/ dream to be and do everything to get there but don't let anyone take that call for you.
Being you is more important than being perfect
Learn to celebrate your flaws and talents in equal measure. You are what you are because of this combination so take time to celebrate what makes you, you!