Unfortunately, our culture focuses on physical appearance toxically and on top of that, we are constantly bombarded with beauty-related marketing. In such a situation, maintain a healthy body image can be really hard. You never know when a mere glance in the mirror can turn into an extended mope-session and trick you into feeling awful about yourself. You not only beat yourself up but this could also waste much of your energy and time which otherwise would have been used positively. However, some positive self-talk can help to fight these body image issues and feel more confident.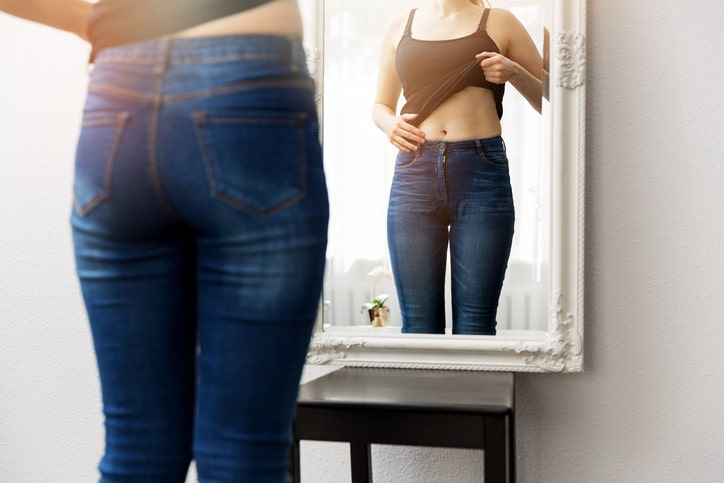 1. Your body is doing things for you
Remember that our body has many more important things to do other than just looking good. Our body is doing things for us that no one else can. Each and every functional body part is vital and significant in their own function. Your eyes, your arms, legs, mouth, teeth, hair and all are doing something really important to you and which nothing else can. Rather than worrying about whether you're pretty or not think about how your body is enabling you to lead a healthy life. Thank your body for doing so.
2. Your body deserves kindness more than anything else
Treating your body with compassion and kindness is more important than making it look beautiful. The more kindly you think of your body, the more you'll be taking care of it. You cannot guarantee whether people will treat your body with respect or not, but you can always commit to respecting your own body.
3. You're more than just a mirror
You need to realize that physical appearance does not matter to a great extent. Try taking a break from your social media feeds, stay away from the mirror and remind yourself of your strengths which have nothing to do with the way you look. What you do with your life is the main event, looks are just a sideshow.
4. Make the world a better place
You might feel it is unrelated but one of the best ways to avoid feeling alone and down is t turn our focus to others. Acts of kindness can improve your mood and make you feel good about yourself.
If none of these are coming to your rescue, and you're still facing body-image issues, feel free to talk to our experts through chat or email us at expert@teentalkindia.com