How many of you have slept while texting your friend or while binge-watching Game of Thrones? Many. What do we do the first thing we get up in the morning, check the notifications on our phone. Keeping up to date with what's happening around us is fine, but having anxiety about how many "likes" your new Instagram photo got is addictive behaviour. According to research, it is not healthy.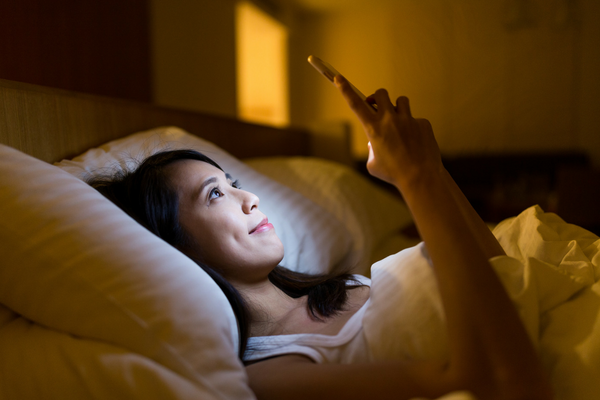 1.Before going to bed
"If I check conversations on the whatsapp group before going to bed, I spent hours on it. This makes me go to sleep late, and wake up groggy," says a 16-year-old. Late-night conversations have their own charm, no one is denying that, but at the cost of limited sleep and a sick feeling in the morning. According to experts, light from the phone screen supresses the sleep hormone.

2. Waking up in the morning
This might sound insane. Not checking your phone before going to bed and upon waking up, then when exactly do I check my phone. Maybe after you've woken up and not exactly the moment you wake up.
3. The moment you feel bored
Most psychologists would advise you to designate particular hours to use your phone, but because of the changing times, it can be challenging. What you can do instead is check your phone when there is a need for checking it. For example, when you want to make a call or send an important text.

4. When you're having a good time
Many people want to capture good moments and memories by taking lots of pictures on their phone. It's an awesome way to remember the date you went on or the school trip. However, only taking pictures and putting them on social media might kill the fun of actually being in the moment and enjoying the camping trip with your friends. What is more fun, setting up a camp or taking a photo of setting up a camp?
5. When you're having an intense conversation with a friend
It is really irritating when your friend wants to share his or her deepest thoughts with you, and all you care about is who is texting you. Psychologists have documented the importance of face-to-face conversation time and again. By that, they mean talking to and looking at the person in front of them and not on video call on your phone.
If you have an issue to talk about, chat with the Teentalk India Expert.
If you have an inspiring story to share, click on Email Us and submit.