Given the high-stakes nature of NEET exam, most of the aspirants will be dealing with the anxiety and nervousness during their revision and preparations in the last 30 days before NEET 2019. Therefore, beating the stress and following the best preparation routine is the key factor for effective preparation of NEET UG 2019 in the last month. A healthy one month preparation tips of NEET is helpful for candidates to build upon a bed- rock of three components - a disciplined study routine, marathon revisions and regular mock test practice.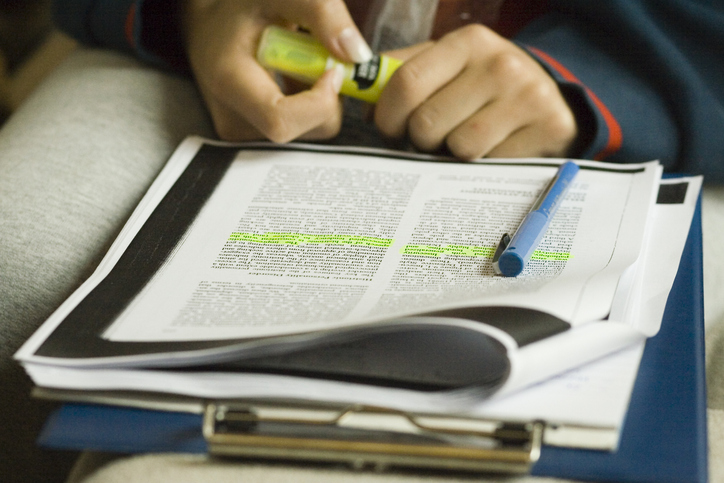 Study routine: Devote about 14 hours each day to studies combined with small breaks for an ideal last month study routine. Continuous studies will help aspirants regularize study schedule, reduce stress caused by indiscipline and provide ample time to revise the vast NEET syllabus in just a month. Divide the study hours between the revisions of NEET 2019 syllabus, NEET mock test practice and analysis of errors. Do not try to attempt/solve any other study materials which are not necessary. During the last preparatory days, students should just go through NCERT books which contain effective and in-depth knowledge of every topic.
Stress busters: Limit the presence of distractions like social media, games, etc. Use these only either as means for refreshment or as stress buster. Remember that these are to be used during study breaks only, and cracking the exam should remain the main goal. One can keep time for light physical exercises like yoga or meditation to reduce fatigue and remain fresh and calm. Take care of your physical and mental wellbeing. Eat a healthy & balanced diet and avoid junk foods.
Question based revision: To revise a particular chapter/topic/unit from Physics or Chemistry, choose 45-50 random MCQ questions (as per NEET 2019 exam pattern) from that chapter/topic/unit and solve them in 45 minutes. For revision of Biology, choose 90 MCQ type questions at random from a chapter/topic/unit and solve them in 90 minutes. Repeat this strategy for revision of all chapters of Chemistry, Physics and Biology. This will simulate real exam environment wherein you will get on an average of 90 minutes each for Physics and Chemistry (45 questions each) and 90 minutes for Biology (90 questions).
Analyze performance: After every mock test, analyze the performance. Take notes of weak areas and work on them during revision time. Also keep a note of recurring mistakes, for instance, forgetfulness in converting units, etc. One week before the exam, read these notes so these mistakes are not repeated in the exam. Don't read any new topics before 2-3 months of the exam. Just revise all the older ones. Take help from your mentors and teachers. They will help you in a better way regarding the weak areas.
NEET preparation requires a well-planned study plan in the last month, which will ensure that an appropriate amount of time is set aside for each subject. The above tips on how to prepare for NEET Exam will help you to make a solid strategic plan and give you the basic do's and don'ts while your preparation.