What do we think of when we hear the word 'politics'? Indian Parliament? Elections? Tricks? Ruthlessness? Well yes…for most of us. It was the same for me until I became a well-known teen of my school. Let me introduce you, teenagers, with a term you won't actually know but will surely relate to - 'School Politics' (TAADDAA).
I would like to start with something we all have seen or noticed. Every teacher in your school has this one student or a group of students they really adore. And those students (undoubtedly) always get good grades in their adorer's subject. This, my friends is the first glimpse of school politics.
Worthy but not selected
This brings me to my next point : The Biased System. Sometimes in your school life, you get opportunities that you believe are yours but you're not given the window to catch them. It's true, it's common, and happens with everyone once in a while. Something, I faced too.
My school took part in a National MUN conference scheduled to happen in Delhi. For selections, a mock MUN was organized. I was selected as one of six best delegates. But, was I taken to Delhi? Sadly, no.
I was deeply disappointed. I had worked hard for it, and should have probably been selected to represent the school. Sadly, students close to the teacher got a chance to attend the conference. After this experience, I told myself to not feel low, and consoled myself to think of it as a small incident. Unfortunately, such events can affect a student's drive to excel at school activities, including academics.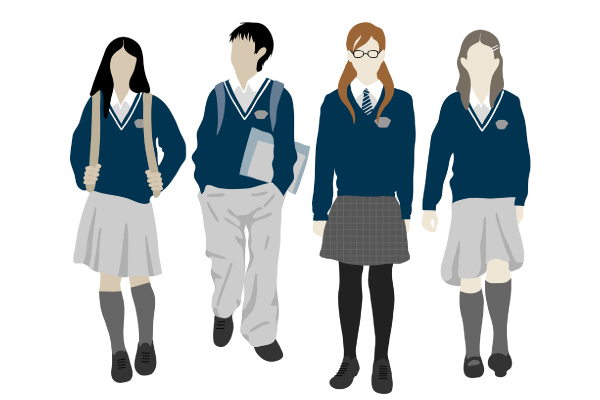 The perfect prefects
Another aspect that needs attention is the appointment of school prefects: the Head Boy and the Head Girl. I don't understand the reason for separating a few from the lot. Their core responsibility is to administer the other students. Often, the prefect body has certain privileges that the other students do not have such. They wear differently coloured uniforms and can punish students if they think their behavior is violating pre-defined school rules. They also, often, end up using the power to their advantage by favouring their friends. Like I mentioned earlier, this leads to fights, rivalry, even suspension of certain students.
Is it good or bad?
While school inculcated several good qualities in me and helped me develop into a stronger individual, it also gave me an insight into the working of politics at play. In my observation, favouritism and school politics can demotivate and deter some worthy students who have the potential to excel.
But, on the other hand, I question, if this experience is preparing us for real world politics. Hence, should we become part of the system or try and stay away from it. And, should we think of trying to change it all?