Walking through the by lanes of teenage is not any short of walking through a battleground. There are dangers lurking around at every nook and corner of puberty and teenage. Plus, most of the teenage issues are made more difficult than they actually are by one common culprit – a fixed mindset.
Especially in a country like India, we are constantly weighed down by the patriarchal fixed mindsets that our society just refuses to let go. Some of these mindsets are so deep rooted into our society and sometimes even in our family that they jeopardise our future.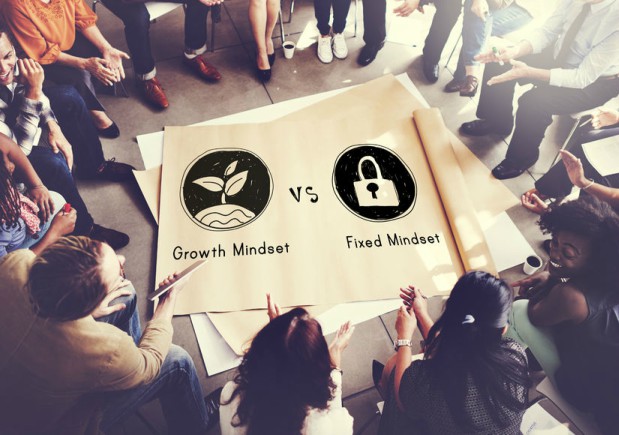 Let's take a look at 5 fixed mindsets that India needs to dump now...
Mindset: Marks = Intelligence
In India we have this fixed mindset where we believe that the marks scored are a measurement of a student's intelligence. Truth is that the current Indian education system is largely driven by rote learning ie: memorizing technique based on repetition.
However, a student's true aptitude depends on the kind of intelligence they have. To know more about which kind of intelligent you are, read this story.
Mindset: Sharmaji ka beta is the competition
Another fixed mindset that our country is a victim of is – we constantly compare our teens to that overachiever a.k.a Sharmaji ka beta we all seem to have in our life.
Read more on this fixed mindset, in our story on Sharmaji ka beta.
Mindset: Doctors and Engineers are the only credible career options
There is this obsession in our society about kids who become doctors and engineers. In most, if not all (let's not generalise) Indian homes; the merit of a child is judged based on their capability to become either of the above.
If a student has career aspirations that are not conventional, the child is discouraged and outcast. 3 idiots the movie; dealt with this fixed mindset beautifully; read our story on 3 Idiots here.
Mindset: We are like this only, so we can't change
Another fixed mindset that we Indians are a victim of is that we are so stuck to our traditions that we are not willing to change for the betterment of our own.
Not moving ahead with time and sticking to a conservative approach to life further widens the generation gap and that does no good to anyone. This is where we can use the growth mindset and learn to evolve with time while also staying rooted.
To accommodate parental expectation a student should not have to make his/her personal goals suffer.
According to our in-house Counsellor, Kshitija Sawant, "It is important for us to question the existing practices intermittently and to evaluate how effective they actually are. We also need to remember that many practices were never meant to benefit everyone living in the society. So, if being traditional helps you to grow, that's fine, but if being traditional is getting in the way of your growth, then it's time to change."
Mindset: Either you are born intelligent or you're average or dumb!
Another Indian mindset that needs to change is the labels that we love to tag people with. A student is either average, or intelligent or just dumb –
And this is decided based on an education system that only tests our memory!
A student's performance in academics is not a measure of his/her intelligence. Not only are we all intelligent in different ways; but we are also capable of doing our best.
A lot of social, emotional and mental health factors can influence our intelligence and performance. So we must learn to steer clear of labels. According to our in-house Counsellor, Kshitija Sawant, "It is ridiculous to make comparisons between people having different kinds of intelligence and assume that just because one person is good at academics, he/she is smart, while even if the other one is outstanding at sports, he/she is average or dumb. Making such comparisons is unfair, since each and every person serves a different purpose in society.
If you have any career related query, you can reach out to Teentalk. Leave a comment below or get in touch with the counselor at expert@teentalkindia.com