The very thought of going to college is joyful and exciting for teenagers. This freshly acquired freedom is often enjoyable by students, but the suddenness with which it comes can be distracting. The dynamics of teaching and learning is different in colleges from what it is in schools. To make the most out of college learning, you need to pay close attention to your association with teachers in addition to being disciplined about studies.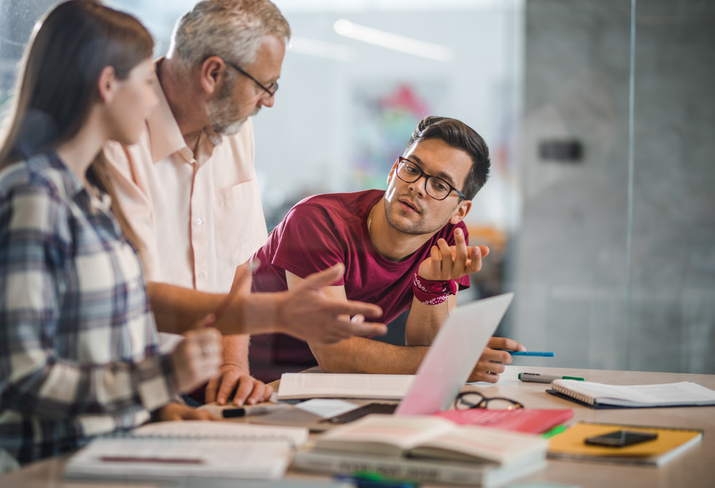 In case you are wondering how here's how:
You must go to class
Regular attendance is important not only for good relations with the teacher but also to make sure you don't miss anything. No matter how large the strength of your class is, professors' notice who's there and who's not in class.
When you have to miss a class due to an emergency
Make sure to get study notes from your classmate whose work you respect. In the next class, after your absence, tell the professor you've got the notes and inform him/her why you didn't come yesterday. Teachers appreciate the sincerity.
Don't be late
Not only coming late leaves a bad impression but the first few minutes of class are also vital as they are used by teachers to make important announcements regarding projects, assignments, presentations, etc. Also, make sure whenever you are given any project or assignment, you submit it on time.
Meeting your professor
When you have to meet your professor for any project or assignment, be on time. And if you have to cancel the appointment, inform your professor. Remember, he/she might be busy with other things, so it's your duty to inform him/her of your change in plans.
Find the place
Locate your professor's department and his seat so that you don't have to waste time looking around for his place later.
Be courteous
You might not agree with everything that is being discussed in class. When asking questions, don't be hostile or demand answers aggressively. When you have a disagreement, preface your question like 'Could you please elaborate on...?' Try using negative leads.
Improved teaching depends on you
The kinds of feedback teachers receive from students help them. Therefore, specific, positive and constructive feedback can really improve the learning situation.
Always bring textbook and notebook to class
This gives the impression that you are well-prepared to work with interest. To know how to make study notes effectively in class, click here https://olympiadimages.dbcorp.in/explore/academic-pressure/taking-notes-effectively-in-the-classroom
Most professors are also interesting people with interests other than their subjects also. You may find that your professor and you have a common interest that can be the basis of a good relationship long after you have finished the course. You may find more interesting things about yourself, when in the company of a professor. Also, professors have information about special opportunities which you may find useful.