If you feel drowsy and lazy during exam period, it may be due to your diet. Yes, you read it right, diet plays an important role in forming your study pattern. Wrong dietary choices can make you feel sluggish and jittery at times. Here are a few tips help you eat your way to success.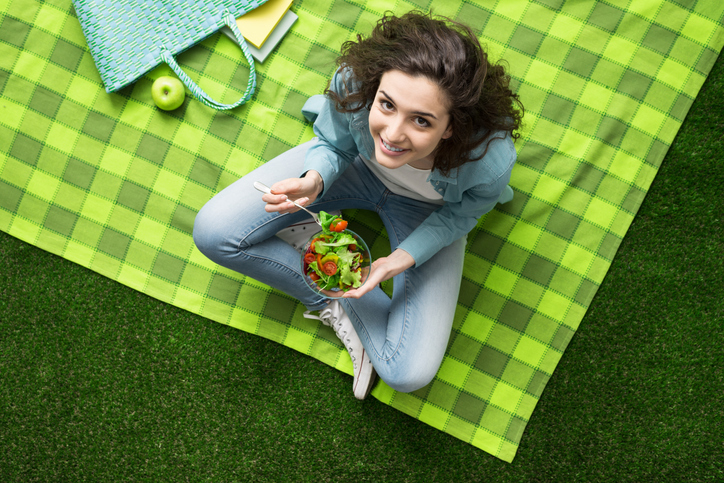 Feed your brain
Our brain is one of the smallest organs in the body, however, it uses up to 20% of the energy we need on a daily basis. It therefore becomes important to keep it sufficiently supplied by glucose throughout the day. This will ensure that you do not lose concentration during studying and also during exams. Breakfast supplies us the energy necessary for the whole day and hence should never be skipped, even if you are short of time.
Time is precious and so is your health
During exams students often believe in lessening the time of eating and if living away from home, cooking. Therefore they go for fast foods or semi-cooked food. Try to avoid making only high-fat, nutrient-poor food choices. Plan and look for convenient and nutritive food choices well before exams.
Prepare – Not just for you exams
When you are busy preparing for your exams, try to take out some time and make some home-made meals and freeze them separately. This will be a time and life saver during exams.
Smart snacking
More energy is consumed when you are studying as compared to normal days. This gives rise to cravings for snacks. Choose healthy snacks such as fresh fruit, popcorn, dry fruits etc to keep you going throughout the day.
Keep hydrated
Dehydration often makes us feel lethargic, irritable and tired. It also affects our concentration which may make it more difficult to study. Aim for a minimum of 1.5 to 2 ltrs of fluid per day, which can be in the form of fruit juice, herbal teas, water etc.
Also, try to reduce your intake of drinks that contain caffeine, such as tea, coffee and some cold drinks as they can act as mild diuretics. These can cause the body to lose fluid and increase the need to use the toilet, which nobody wants to deal with during exams.
To get rid of stress during exams, clear your mind and take short breaks from your study and do little exercises when possible.