No matter how hard you have studied for your exams, feeling anxious is completely normal. However, if you want to feel absolutely confident on the day of your exam, your preparation should be rock solid. But how do we do that? The answer is MURDER - It's an acronym, you can easily remember for fighting / killing / eradicating exam anxiety.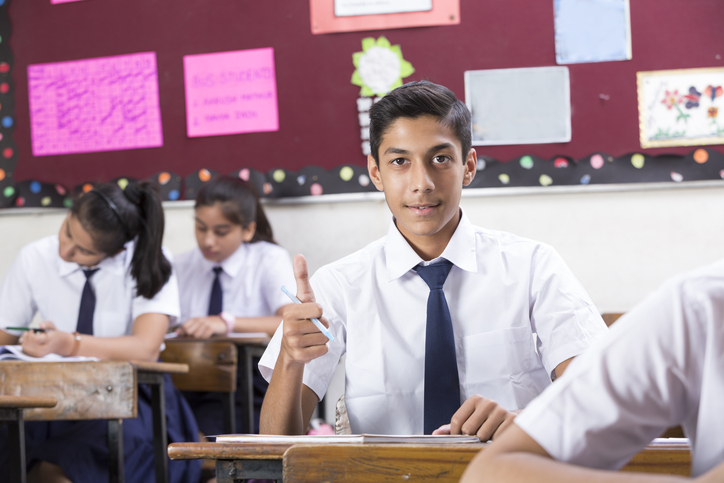 M – Mood (Positive Frame of Mind): Magically, brain never completely erases whatever you intake through your senses. Hence Always start your studying/revision with positive thoughts like : I know my studies, I remember what I heard in class, I might not like this subject but I am good at it. I can write my exams well, I have studied so I am prepared etc.
U – Understand: Don't prefer the shortcut of Rote learning, rather try to understand the the topics. You can do so by talking to yourself about what the chapter is all about. Understand the logic and principles behind theorems and in subjects like physics and algebra. Make Flash cards or Memory shortcut cards for your ready reckoning of each chapter. You can use them for quick revision a day prior to exam.
R – Read your text books. It is very important to be familiar with content in your textbooks. Once you understand the concepts, read only highlighted or important parts of chapters in the textbook.
D – Digest what you read. Don't just mug up what you are studying. Try to understand your notes and that ways you will remember it for a long time. Read your notes out loud and in slow pace, as researchers have found that it is a more effective way to remember information that silently reading it.
E – Expand. Do not rely only on school or coaching notes. Start making your own question papers, solve them and also make your own notes. If possible go beyond just school textbooks to learn your subjects. You can borrow books from friends, seniors or library to expand your understanding.
R – Revise. Revision is as important as learning. Your hard work might get wasted due to lack of revision. When you revise, all that you have learned and understood goes deep down in your brain and gets thoroughly registered.