Teachers are arguably the most influential people that we meet in our lives. The best ones, the good ones and the not so good ones – all teachers manage to influence us in ways unimaginable.
While an encouraging, supportive teacher can help us ace a particular subject, a not so great teacher can make us detest it. That said; we can't expect all teachers to be as wise and perceptive as Professor Dumbledore.
Sometimes we have to deal with teachers who are not as supportive and understanding as we'd like. Some have unrealistic expectations and can be strict about it too.
Precisely why it is important to know how to navigate through academic expectations and ace the art of dealing with strict teachers. Here is how…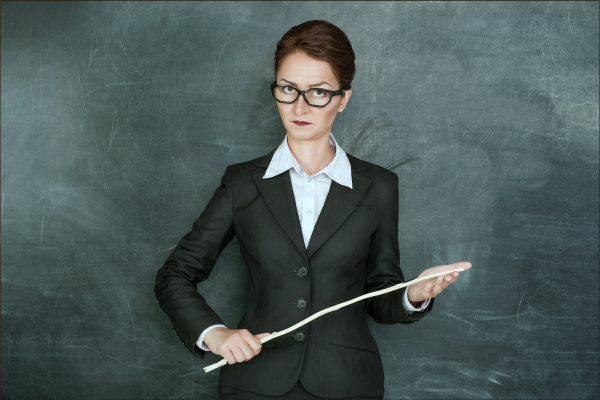 It's not always about you
It is important to know that if a teacher has been rough on you it may not always be about you. Maybe they don't have an issue with you but are just having a bad day.
It is also possible that your teacher has some personal troubles or is closing in on retirement. So refrain from taking anything personally unless of' course you are the only one being subjected to ill-treatment.
Give them the benefit of doubt
There is every possibility that your teacher has a difficult personality or a difficult style of teaching but means well. Some people are harsher and more aggressive than others but that doesn't mean they have something against you.
If however the teacher deliberately humiliates you and tries to frighten you continuously, then you need to involve your parents.
Self-analyses
Most times it is difficult to see one's own mistake. With teachers though, it is important to evaluate if you are part of the problem. Look within and analyze if you have been contributing to the bad situation between you and your teacher.
If you have been slacking in a particular subject, you can't blame your teacher for being upset with you. At such times, it helps to honestly reach out to your teacher and ask for help.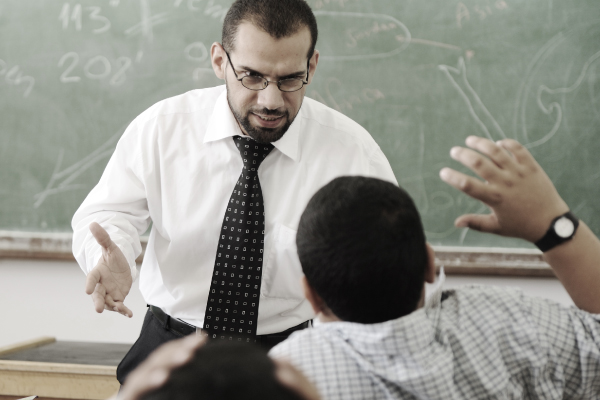 Communicate
Communication as they say is key. It is important to reach out to your teachers so they know you are involved. Teachers like students who take initiatives. So make sure you communicate and talk to your teacher about your weaknesses and strengths.
Ask for advice and take criticism without being defensive.
Focus on your own success
Last but not the least important thing is to know that the constructive feedback that your teachers give you, eventually works in your favor.
It is easy to get caught in the cycle where it is cool to be judgmental about your teachers and make fun of them. What if your teacher is being a taskmaster only to discipline you? Maybe their unreasonable behavior has a reasonable explanation.
In such a situation, you don't have to make friends with your teacher, but just know how to turn the situation work in your favor and benefit from it.